A gestão da empresa é realizada pelo Rogério Alves ( Fundador, Presidente Corporativo e CEO ) e João Batista Marcucci ( Presidente Executivo )
- Mas porque você está dando enfase as informações acima?
A Blackdever é uma empresa nova ( o cadastro no CNPJ está datado de 04/04/2013 ) e teve a preocupação de começar da maneira mais correta possível.
Além do nome da empresa ser o mesmo usado na divulgação internet a fora, as atividades são completamente compatíveis com a proposta da oportunidade de negócios Blackdever, como veremos a seguir.
A Blackdever está envolvida na comercialização e administração de cartão de credito pré-pago ( GiltPlus Card Blackdever Mastecard ),  na criação de um energético de marca própria ( Play Energy ), criação de um Outlet online ( Outlet Blackdever ), além de um projeto social denominado de Believe.
Qual o custo para aderir a Oportunidade de Negócios Blackdever?
A Blackdever está em fase de pré-cadastro, mas, o(a) futuro(a) Consultor(a) Executivo(a) que queira garantir sua posição na rede, deve adquirir o Kit Start Pack que custa R$ 100,00 e é pago uma unica vez. Após o lançamento da empresa no mês de Junho de 2013, o Consultor(a) Executivo(a) terá a possibilidade de adquirir os seguintes pacotes:
Pacote Executivo Green no valor de R$ 600,00
Pacote Executivo Blue no valor de R$ 2.950,00
Pacote Executivo Black no valor de R$ 9.950,00
Pirâmides: Justiça só encontra R$ 200 mil da Blackdever, que tem extinção pedida
Ação civil pública contra a empresa chega à 10ª Vara Cível de Uberlândia (MG)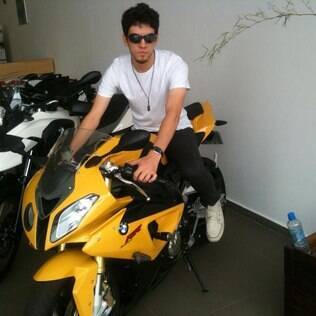 A ação civil pública que pede o fim daBlackdever, empresa acusada de ser umapirâmide financeira, chegou à Justiça na última segunda-feira (14). O objetivo, de acordo com o Ministério Público de Minas Gerais (MP-MG), é conseguir que o negócio seja extinto e os recursos angariados, entregues a instituições de caridade. Mas apenas R$ 200 mil, de R$ 36,4 milhões, foram encontrados.
"Eles [donos da empresa] esvaíram o dinheiro. Devem ter comprado casa, apartamento, carro…", diz ao iG o promotor Fernando Martins, responsável pelo caso.
Criada em março de 2013, a Blackdever faturou R$ 72 milhões até agosto, quando a 10ª Vara Cível de Uberlândia (MP-MG) determinou o bloqueio de R$ 36,4 milhões. Segundo Martins, entretanto, apenas R$ 200 mil foram localizados.
A Blackdever se apresenta como um negócio de marketing multinível, modelo de negócios legítimo em que os revendedores autônomos são remunerados pelas vendas de outros revendedores que atraemara a rede. Para o MP-MG, entretanto, os lucros da Blackdever são oriundos das taxas de adesão pagas pelos revendedores, e não da comercialização de qualquer produto.
A Justiça também não conseguiu localizar os donos da Blackdever para comunicá-los da decisão. Em vídeos e publicações numa rede social, o presidente da empresa, Rogério Alves, diz estar na Espanha. Lá, teria fechado um contrato com outro empreendimento de marketing multinível, para dar continuidade ao negócio.
Os responsáveis pela empresa não foram localizados para comentar os dados desta reportagem.
Mudança de padrão
A ação contra a Blackdever tem uma estratégia diferente da adotada contra Telexfree eBBom — empresas também alvo de bloqueios acusadas de serem pirâmides financeiras e que tiveram bens bloqueados. Nesses dois casos, os promotores e procuradores da República pedem que os recursos sejam devovidos para os revendedores.
Martins argumenta que as verbas da Blackdever devem ser mandadas para instituições de caridade pois quem investiu dinheiro no negócio também teria agido de má-fé. A tese, entretanto, é minoritária entre os procuradores da República e promotores de Justiça membros de uma força-tarefa antipirâmide.
TANSLATION
The Blackdever Premium Services Ltda is a Brazilian company, headquartered in Uberlandia, Minas Gerais, precisely, Rua General Osorio 515 -. Room 01   Entered in the CNPJ / MF under No. 17874622 / 0001-41 and main activity card of Directors Credit.
The company's management is performed by Rogerio Alves (Founder, Corporate President and CEO) and Joao Baptista Marcucci (Chief Executive Officer)
- But why are you giving emphasis the above information?
The Blackdever is a new company (registration with the CNPJ (EIN)  is dated 04/04/2013) and took care to get the most accurate way possible.
In the name of the company is the same one used on the Internet disclosure to outside activities are fully compatible with the proposal from Blackdever business opportunity, as we shall see.
The Blackdever is involved in marketing and prepaid credit card management (GiltPlus Card Blackdever Mastecard), in creating a private label energy (Play Energy), creating an online Outlet (Outlet Blackdever), and a social project called Believe.
What is the cost to join Business Opportunity Blackdever?
The Blackdever is in pre-registration phase, but the (a) future (a) Consultant (a) Executive (a) who wants to secure its position in the network, you must purchase the Start Pack Kit that costs $ 100.00 and is paid only once. After the release of the company in June 2013, the Consultant (a) Executive (a) will be able to purchase the following packages:
Green Executive package of R $ 600.00
Blue Executive package of R $ 2,950.00
Executive Black package of R $ 9,950.00
Pyramids: Brazilian Justice just found  R$200,000 of Blackdever money, which has requested extinction
Civil action against the company arrives to the 10th Civil Court of Uberlandia (MG)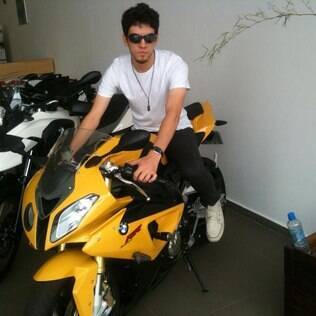 Rogério Alves, CEO of Blackdever, in a photo posted on a social network
Class actions calling for an end of Blackdever , now accused of being a financial pyramid , came to court on Monday (14). The goal, according to the prosecutor of Minas Gerais (MP-MG), is to get the business is terminated and the funds raised, given to charity. But only $ 200,000 of R $ 36.4 million, were found.
"They [ company owners ] spent all the money. They must have purchased house, apartment, car … "says the iG (attorney general)  the promoter Fernando Martins, responsible for the case.
Created in March 2013, the Blackdever earned $ 72 million until August, when the 10th Civil Court of Uberlândia (MP-MG) determined the R $ 36.4 million blockade. According to Martins, however, only $ 200,000 were found.
The Blackdever presents itself as a business multilevel marketing , legitimate business model in which independent dealers are paid by sales of other retailers that attract to the network. For the MP-MG, however, the profits of Blackdever arise from the membership fees paid by retailers, and not the marketing of any product.
The court also failed to locate the Blackdever owners to inform them of the decision. In videos and publications on a social network, the company's chairman, Rogério Alves, says he is in Spain. There would have closed a contract with another enterprise multilevel marketing, to continue the business.
Those responsible for the company could not be reached for comment on the data in this report.
Pattern change
The action against Blackdever has a different strategy adopted against Telexfree and BBom – companies block target also accused of being financial pyramids and had blocked goods. In both cases, prosecutors and prosecutors are asking that resources are devovidos for resellers.
Martins argues that the funds of Blackdever should be sent to charities for who invested money in the business would also have acted in bad faith. The thesis, however, is a minority among prosecutors and promoters of justice members of a antipirâmide task force.