A gestão da empresa é realizada pelo Rogério Alves ( Fundador, Presidente Corporativo e CEO ) e João Batista Marcucci ( Presidente Executivo )
- Mas porque você está dando enfase as informações acima?
A Blackdever é uma empresa nova ( o cadastro no CNPJ está datado de 04/04/2013 ) e teve a preocupação de começar da maneira mais correta possível.
Além do nome da empresa ser o mesmo usado na divulgação internet a fora, as atividades são completamente compatíveis com a proposta da oportunidade de negócios Blackdever, como veremos a seguir.
A Blackdever está envolvida na comercialização e administração de cartão de credito pré-pago ( GiltPlus Card Blackdever Mastecard ),  na criação de um energético de marca própria ( Play Energy ), criação de um Outlet online ( Outlet Blackdever ), além de um projeto social denominado de Believe.
Qual o custo para aderir a Oportunidade de Negócios Blackdever?
A Blackdever está em fase de pré-cadastro, mas, o(a) futuro(a) Consultor(a) Executivo(a) que queira garantir sua posição na rede, deve adquirir o Kit Start Pack que custa R$ 100,00 e é pago uma unica vez. Após o lançamento da empresa no mês de Junho de 2013, o Consultor(a) Executivo(a) terá a possibilidade de adquirir os seguintes pacotes:
Pacote Executivo Green no valor de R$ 600,00
Pacote Executivo Blue no valor de R$ 2.950,00
Pacote Executivo Black no valor de R$ 9.950,00
Pirâmides: Justiça só encontra R$ 200 mil da Blackdever, que tem extinção pedida
Ação civil pública contra a empresa chega à 10ª Vara Cível de Uberlândia (MG)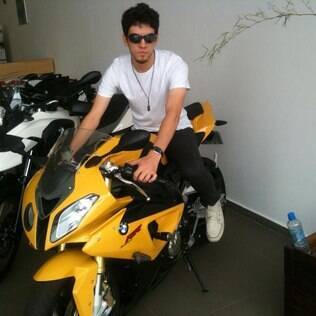 A ação civil pública que pede o fim daBlackdever, empresa acusada de ser umapirâmide financeira, chegou à Justiça na última segunda-feira (14). O objetivo, de acordo com o Ministério Público de Minas Gerais (MP-MG), é conseguir que o negócio seja extinto e os recursos angariados, entregues a instituições de caridade. Mas apenas R$ 200 mil, de R$ 36,4 milhões, foram encontrados.
"Eles [donos da empresa] esvaíram o dinheiro. Devem ter comprado casa, apartamento, carro…", diz ao iG o promotor Fernando Martins, responsável pelo caso.
Criada em março de 2013, a Blackdever faturou R$ 72 milhões até agosto, quando a 10ª Vara Cível de Uberlândia (MP-MG) determinou o bloqueio de R$ 36,4 milhões. Segundo Martins, entretanto, apenas R$ 200 mil foram localizados.
A Blackdever se apresenta como um negócio de marketing multinível, modelo de negócios legítimo em que os revendedores autônomos são remunerados pelas vendas de outros revendedores que atraem para a rede. Para o MP-MG, entretanto, os lucros da Blackdever são oriundos das taxas de adesão pagas pelos revendedores, e não da comercialização de qualquer produto.
A Justiça também não conseguiu localizar os donos da Blackdever para comunicá-los da decisão. Em vídeos e publicações numa rede social, o presidente da empresa, Rogério Alves, diz estar na Espanha. Lá, teria fechado um contrato com outro empreendimento de marketing multinível, para dar continuidade ao negócio.
Os responsáveis pela empresa não foram localizados para comentar os dados desta reportagem.
Mudança de padrão
A ação contra a Blackdever tem uma estratégia diferente da adotada contra Telexfree eBBom — empresas também alvo de bloqueios acusadas de serem pirâmides financeiras e que tiveram bens bloqueados. Nesses dois casos, os promotores e procuradores da República pedem que os recursos sejam devovidos para os revendedores.
Martins argumenta que as verbas da Blackdever devem ser mandadas para instituições de caridade pois quem investiu dinheiro no negócio também teria agido de má-fé. A tese, entretanto, é minoritária entre os procuradores da República e promotores de Justiça membros de uma força-tarefa antipirâmide.
elpais.com/elpais/2014/07/17/inenglish/1405594511_539715.html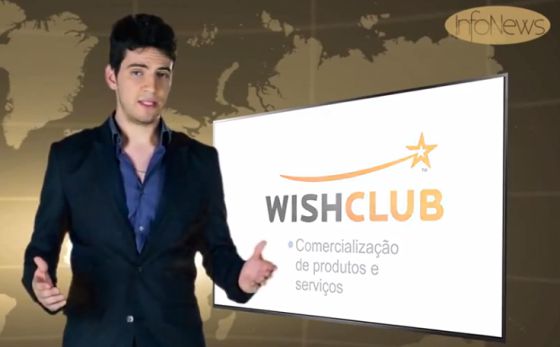 There is something of the televangelist about Rogério Alves da Silva. The 22-year-old Brazilian likes to pepper his inspirational speeches aimed at recruiting new members to WishClub, a multi-level marketing (MLM) program that claims to operate in 52 countries, with religious and Biblical references: "I call on God to protect me. I have a great mission to carry out," he told an audience of 700 at a Madrid hotel in June. After paying anything between €225 and €1,125 to join WishClub, members would supposedly be paid for watching online advertising and be required to find new recruits.